Give the Gift of Joy Campaign
The Give the Gift of Joy Campaign works to raise monetary donations to best support those in need in our community. With the rising cost of inflation, families and youth are struggling to be able to acquire basic necessities. Our goal is to be able to support those most in need so that they are able to experience the joy of the holiday season.  In the event that individuals may wish to donate gift cards as opposed to monetary donations, the most useful cards to those we serve are to local grocery stores and Wal Mart. Providing gift cards allows families and youth the ability to make their own decisions about what they want to purchase for Christmas.
To further the impact of your generosity, your monetary gift will be matched by the Diocese of Hamilton.
We will be accepting monetary donations and gift cards to support 3 key areas of need:
– Supporting children, youth & families greatest needs.
– Youth Aging Out of Care
– Low Income/ Marginalized Groups
Suggested gift cards to donate:
– Wal Mart
– Food Basics
– PC
– Dollar Store
How to donate: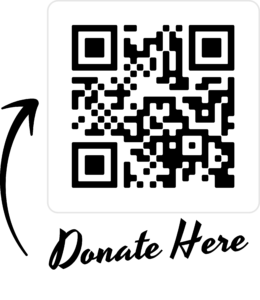 Donate online through our donation form
Scan the QR code
Mail in or drop off your donation to:
Catholic Children's Aid Society of Hamilton
Attn: Give the Gift of Joy Campaign
735 King St E
Hamilton, ON L8M 1A1
Every gift matters.