Notre Programme de paniers de Noël
La campagne Give the Gift of Joy vise à recueillir des dons en argent pour mieux soutenir les personnes dans le besoin de notre communauté. Avec le coût croissant de l'inflation, les familles et les jeunes ont du mal à se procurer les produits de première nécessité. Notre objectif est de pouvoir soutenir les plus démunis afin qu'ils puissent vivre la joie du temps des fêtes. Dans le cas où des particuliers souhaiteraient faire don de cartes-cadeaux plutôt que de dons monétaires, les cartes les plus utiles pour ceux que nous servons sont celles des épiceries locales et de Wal Mart. Offrir des cartes-cadeaux permet aux familles et aux jeunes de prendre leurs propres décisions sur ce qu'ils veulent acheter pour Noël.
Pour renforcer l'impact de votre générosité, votre don monétaire sera égalé par le diocèse de Hamilton.
Nous accepterons les dons monétaires et les cartes-cadeaux pour soutenir 3 domaines clés de besoin:
– Soutenir les enfants, les jeunes et les familles dont les besoins sont les plus grands.
– Jeunes vieillissants hors de la prise en charge
– Groupes à faible revenu/marginalisés
Suggestions de cartes-cadeaux à donner:
– Wal Mart
– Food Basics
– PC
– Dollar Store
Comment faire un don: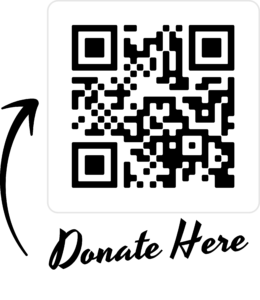 Faire un don en ligne via notre formulaire de don
Scannez le QR code
Postez ou déposez votre don à:
Catholic Children's Aid Society of Hamilton
Attn: Give the Gift of Joy Campaign
735 King St E
Hamilton, ON L8M 1A1
Chaque cadeau compte.