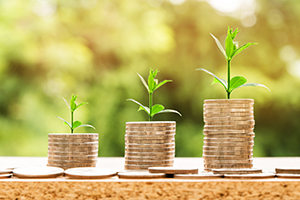 Each year, through the generosity of our donors and friends, the Catholic Children's Aid Society of Hamilton proudly presents our Youth and Family Opportunity Bursaries. These bursaries are offered to youth and families, who are receiving services from the agency, to help them achieve their life's goals. In the past, bursaries have been offered to youth who are continuing with post-secondary education, to parents who are going back to school, skills training programs to improve their skills and knowledge, and to a youth who has started their own business and who needs support to purchase equipment to make their dreams a reality.
We are also able to offer a multi-year scholarship this year:
the Ralph and Rose Sazio Scholarship, offered annually, to support current or former CCAS of Hamilton service recipients who are pursuing post-secondary education and/or training. This is a renewable scholarship for up to 4 years, made possible through the generosity of Rose Sazio and her family.
Nominations for the 2021 Ted Rogers Scholarship Fund (TRSF) for Canadian youth with government care experience are now open. Each year, the TRSF awards 150 young people through 17 national partner organizations, including 22 students through Children's Aid Foundation of Canada. The Foundation's TRSF scholarships are designed to reach youth community leaders entering the first year of their first post-secondary program who have been affected by child welfare. The nomination deadline closed on February 26, 2022.
If you are interested in sponsoring a bursary or creating a scholarship, please contact  905-525-2012 x 3150
2022 Bursaries & Scholarship Program
What funding is available?
There are two funding streams available.
Youth and Family Opportunity Bursaries are one-time bursaries
The Sazio Scholarship Fund provides multi-year funding –  for up to 4 years.
What and who is funded?
Funding is available to support and enhance the life outcomes of individuals served by CCAS of Hamilton.
Individuals served includes:
Current and former wards
Kin families
Parents and children currently receiving service
Children of families that provide foster homes (up to 1 bursary per year).
Activities for which funding can be requested include:
Ongoing education and skills training
Employment outcomes and possibilities (specialized equipment purchase, computer and electronic purchase, ongoing training)
How do you apply?
Click the link below to fill out the application form. 
Click on the links below to access the Guidelines which provide all the information you need in order to determine if you are eligible to apply.
Questions?
Contact [email protected]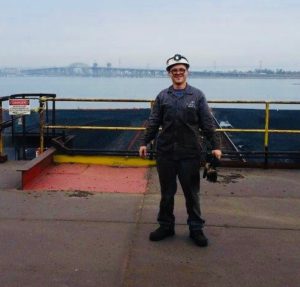 Testimonial: Brett benefitted from CCAS financial support